Collaborations & Interviews
We love collaborating, sharing ideas, and showing our talents as a whole.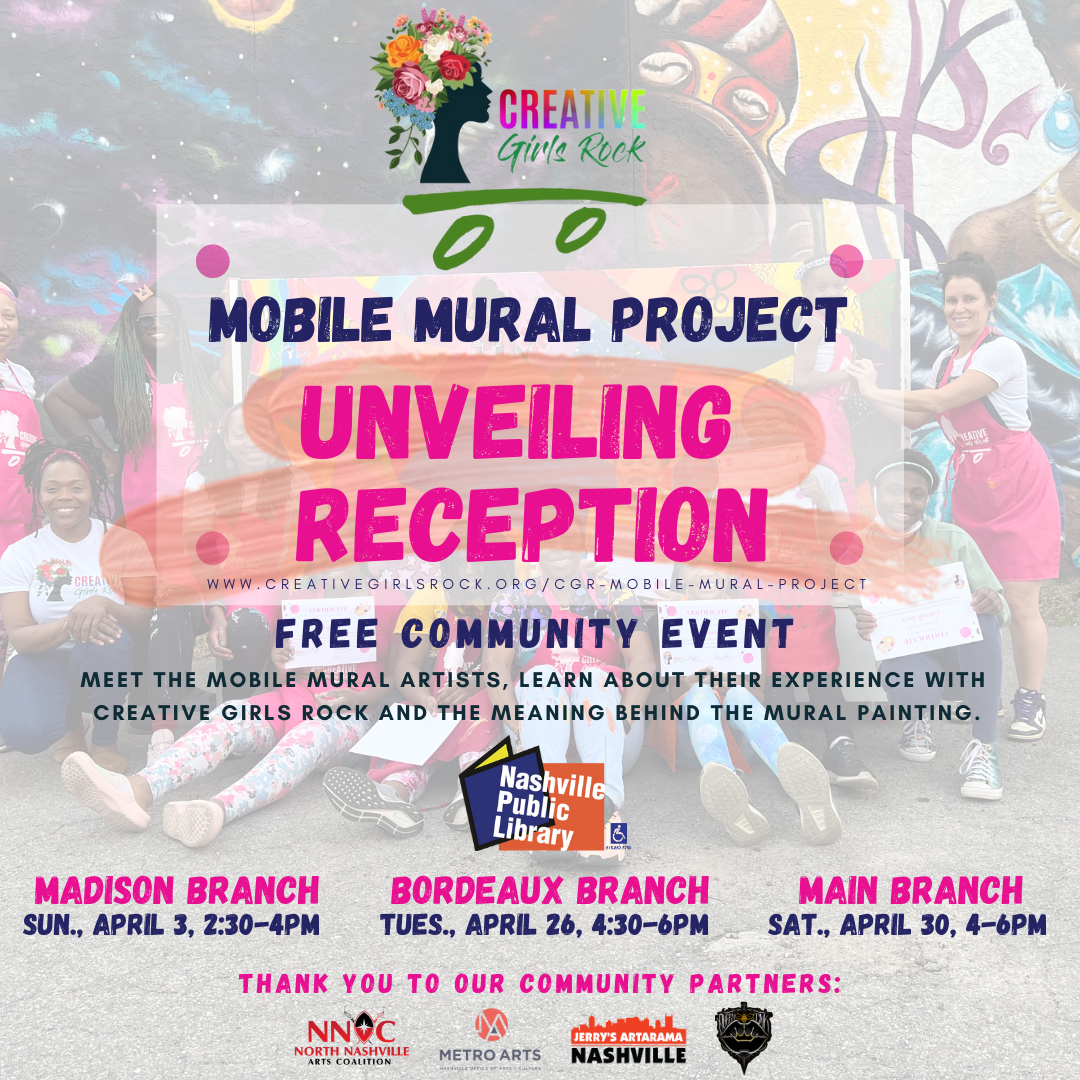 NASHVILLE, Tenn. (WTVF) — Ten women are the focus of a new mural on wheels at Nashville's Public Library in Madison.
Artists like Sierra "Sicasso" Jasmin honored their female inspirations with the mobile mural. They each took turns introducing their paintings to an audience and explained the inspirational women behind them.
"I believe that women are very strong and they show that," said Jasmin. "So when you look at a woman you should know that they had a hard time and they kept going, so you should keep going."
Many of those inspiring women were on hand for the unveiling of the mural at the library.
Location
ANYWHERE/ ANYTIME